Solution for core
temperature data collection

Gold standard for core body temperature data collection - Scientifically approved
The temperature variable is a key indicator of the subject's physiological status. The continuous nature of the measurement is quite difficult to obtain and only a few restrictive devices (rectal, esophageal probes, etc.) allow continuous core body temperature data collection.
Dedicated to non-medical application, the eCelsius Performance solution makes possible to collect continuous, reliable and accurate core temperature data while preserving their subjects' comfort and mobility. 
The key elements of the system:
The communication distance between the electronic capsule and the receiving device ranges from 1 to 3m (depending on environment and subject).
The electronic capsule has also its own memory. In case of a communication disruption between the receiving device and the electronic capsule, an automatic data synchronization is thus possible, a posteriori. The same receiving device can manage up to three electronic capsules simultaneously for extended use. 
Delivered cleaned
Storage: 2 years
Weight: 1.7g
Size: 17.7mm x 8.9mm
Sampling period: 15s, 30s, 1min, 2min, 5min
Accuracy: 0.2°C
Calibration range: 25°C to 45°C
FIFO memory: 2000 data capacity
Data transfer: RF transmission (433 – 434MHz)
Communication range: 1-3m
(environment and subject dependant)
Life duration: 20 days
Activator size:

69mm x 59mm x 31mm

Able to active

a large number of electronic capsules
3 electronic capsules per gateway
Storage: 152 916 data per electronic capsule
Autonomy: Up to 5days
Water resistant: Up to 5 ATM
Size: 

52mm x 25mm x 15mm
3 electronic capsules per monitor
Multichannel: 7 monitors in parallel
Storage: 150 000 data per electronic capsule
Autonomy: 24/36h
Size: 120mm x 70mm x 15mm

Designed by physiologists, the solution was developed to combine comfort and ease of use. The eCelsius Performance solution is currently the only solution on the market allowing continuous core temperature data collection without any constraint for the subject. 
Thanks to the on-board memory in the electronic capsule, temperature data collection can be continuous, without the need to wear the monitor continuously.
Key advantages of the system:
Multi-parametric data collection
BodyCAP and Equivital have joined forces to offer to researchers a new multiparametric data collection solution: a simultaneous use of eCelsius Performance and eq02+ LifeMonitor solution is now possible. 
The Equivital – eCelsius Performance system keeps the successful key feature of eCelsius Performance: real time data collection and buffered core temperature data access. 
Combined with Equivital's eq02+ LifeMonitor, the solution gives you easy access to a multi-parametric physiological dataset. 
The global solution allows to collect up to 8 subjects simultaneously thanks to its dedicated EQ-eViewer Performance monitor.
All data and parameters collected by both the EQ-eViewer Performance monitor and the eq02+ LifeMonitor can be downloaded, stored and analysed in the same file thanks to the specific software EQ-Manager.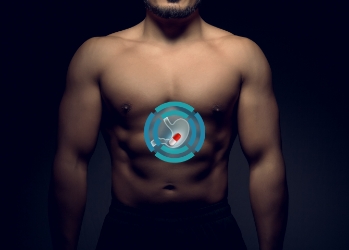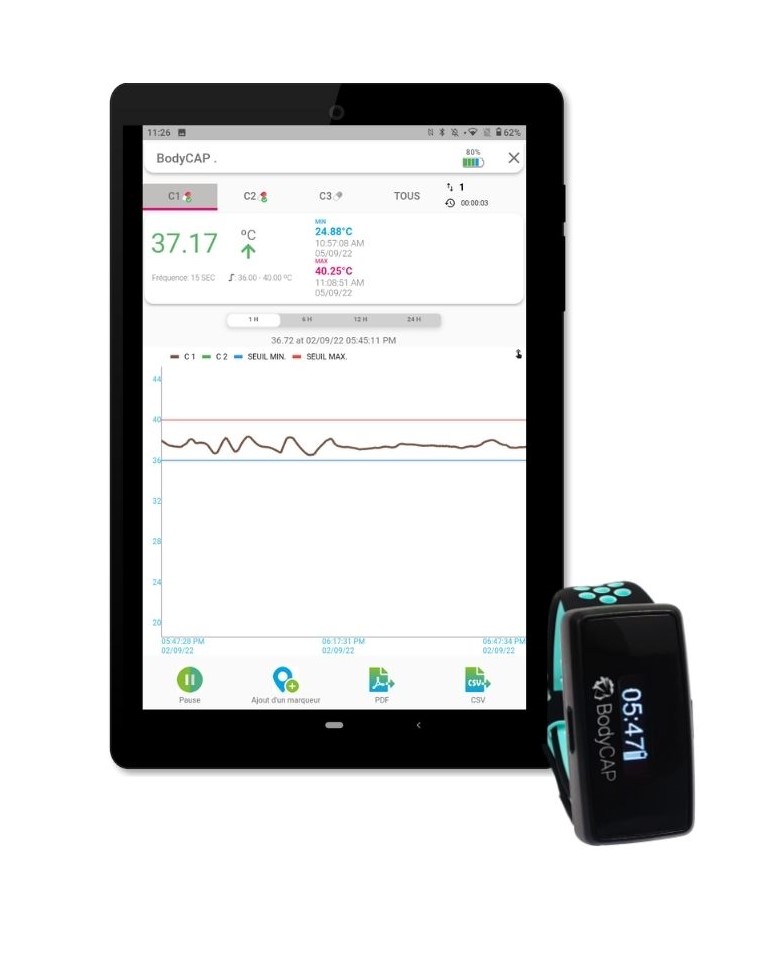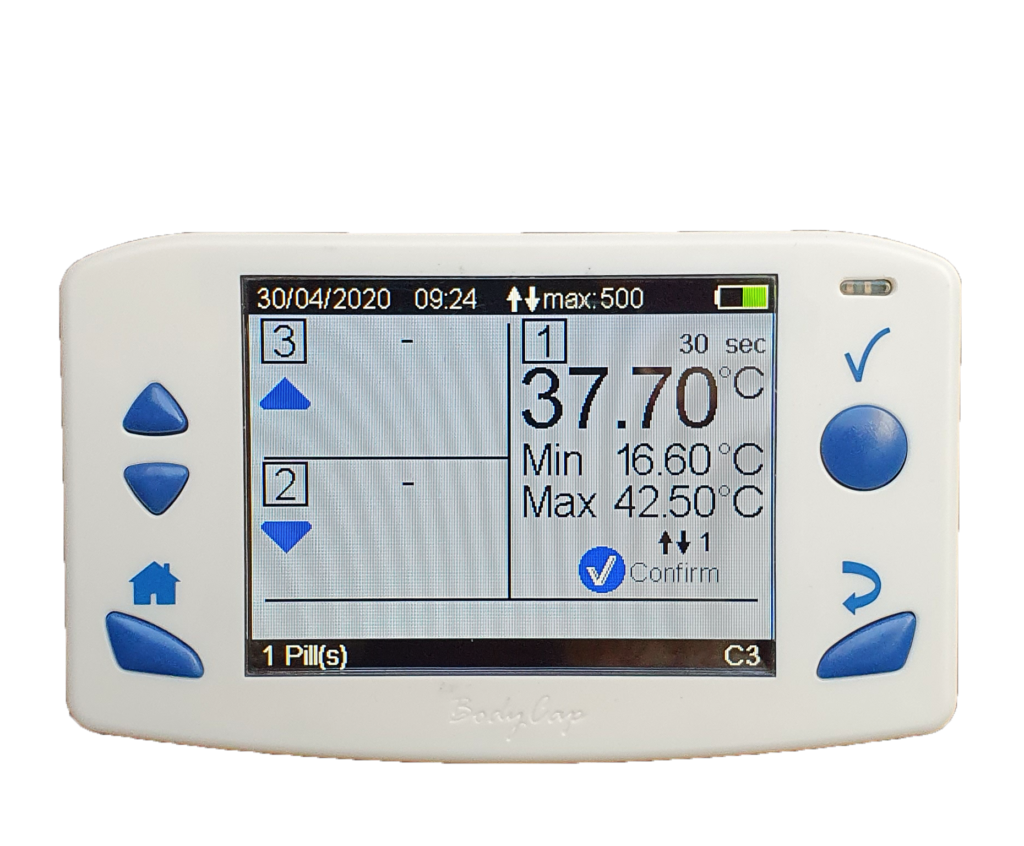 Various applications:
Sport & Basic Research
The eCelsius Performance solution meets the need for continuous core temperature data collection in many applications.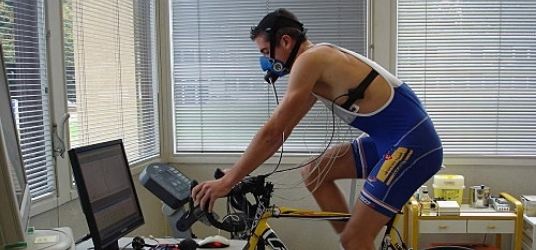 The temperature variable is regularly part of the "Primary Outcomes" in various research protocols. Continuous, reliable and accurate temperature data collection allows to secure the protocols without adding any constraints for the subject and the operator.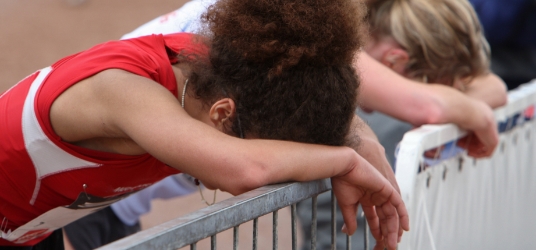 Long duration exercises performed in hot environment induce potential rise in core body temperature. The constraint is similar for subjects exercising in cold condition; a drop in core body temperature has to be anticipated.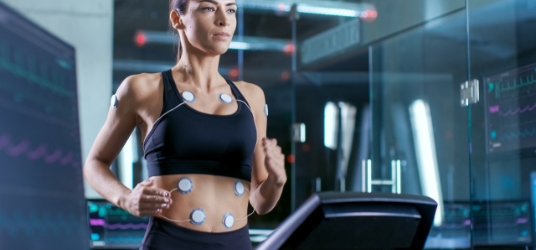 In the context of sports performance, thermoregulatory responses are very different among individuals. Objective measurement of the core temperature during exercise allows to individualize training processes. The eCelsius Performance solution allows individualization of heat acclimatization protocols and better preparation for competitions in hot environments.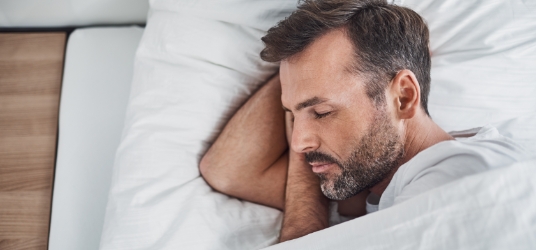 Core body temperature is a key indicator of the subjects' biological rhythmicity. Continuous data collection of this variable allows the characterization of core temperature circadian rhythm, which is critical for sleep analysis.
For more details on use cases do not hesitate to consult the brochure
Do not hesitate to consult us and ask us for more, eCelsius Performance system is mentioned in many publications.
You are interested in the eCelsius Performance system?