Automatic and ambulatory
sleep recording and analysis device

Automatic and ambulatory sleep recording and analysis device
Product designed by the Sleep Compagny Somno-Art® device allows the analysis of all sleep parameters and the hypnogram of the night, ambulatory and automatically. It is the missing link in sleep offers.
The Somno-Art® consists of two distinct devices:
The "Somno-Art® Device" is an electronic armband that is worn on the forearm and records the heart rate and movements of the sleeper. The device is designed to be comfortable and as imperceptible as possible during sleep; it leaves the sleeper free to these movements. The armband is provided with its companion software (PC and MAC compatible) to be configured and to download the recording files at the end of the experimentation.
The "Somno-Art® Software" is accessible from a web platform. A simple and secure access allows to download the night recordings for an automatic data analysis. The results are then systematically reviewed by an expert to validate the consistency of the analysis. The user receives in return a complete analysis of all the sleep parameters and the corresponding hypnogram, in different formats, at the user's request.
Armband size: L = 22cm, W = 15/11cm + strap (One unique size)
Autonomy: 35h
Memory capacity: 60 nights of 8 hours
Heart rate measurement: By plethysmography
Movement measurement: 3-axis accelerometer (250Hz)
Wireless communication: Bluetooth technology
Total weight: 100g
Lifespan: 3 years
Textile cleaning: machine
Cleaning of the electronic box: disinfectant wipe

Developed by teams specializing in sleep and signal analysis, Somno-Art® completes the offer currently available to clinicians and researchers by guaranteeing reliable and unconstrained analysis of sleep. The different added values of the solution lie in: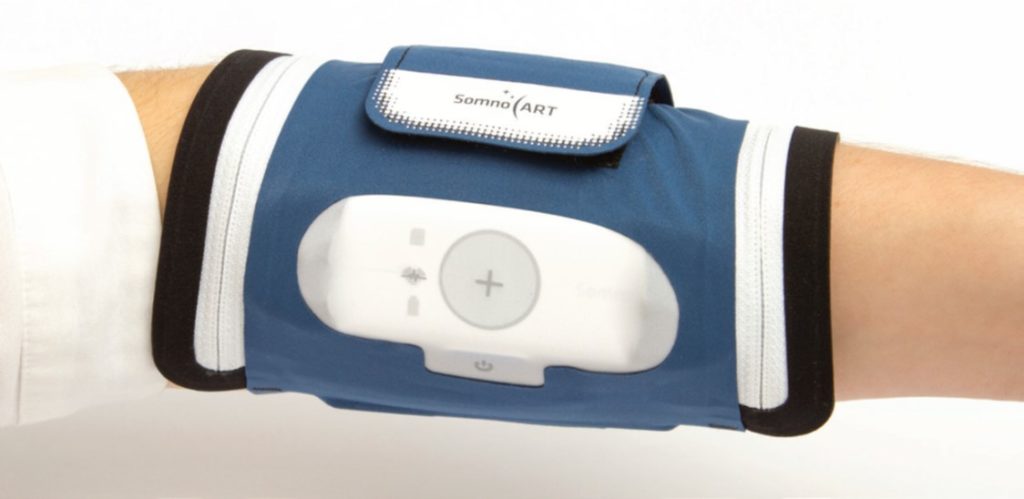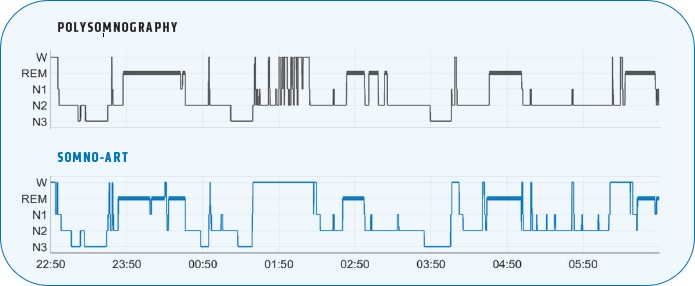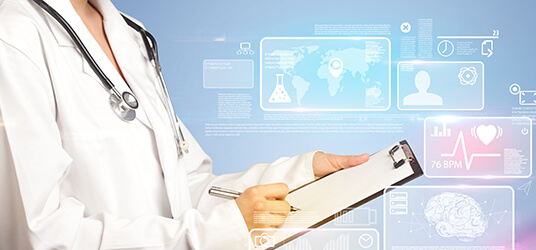 The Somno-Art® device was designed to optimize the measurement and analysis of the sleep architecture within ever more ambitious research protocols,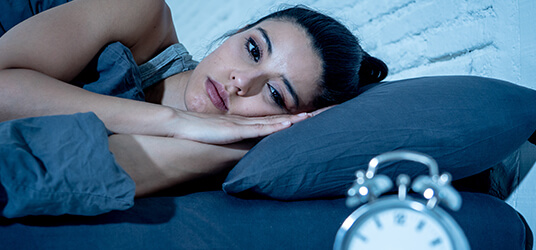 The ease of use of the Somno-Art® device allows a quick access to a detailed analysis of the subject's sleep quality. By replacing polysomnography, Somno-Art® eliminates the technical constraints of the measurement and offers a reliable and accessible alternative for the analysis of sleep: no electrode placement or prior preparation of the subject.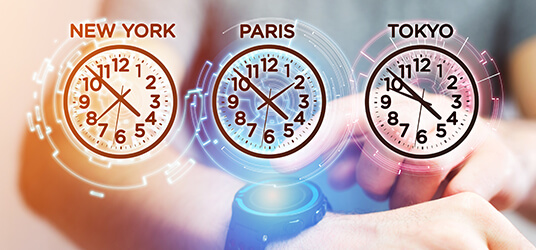 The analysis of sleep and its architecture is a key marker in chronobiological studies. The Somno-Art® device offers the opportunity to consolidate your circadian data through reliable sleep analysis, without technical expertise or additional hospital costs.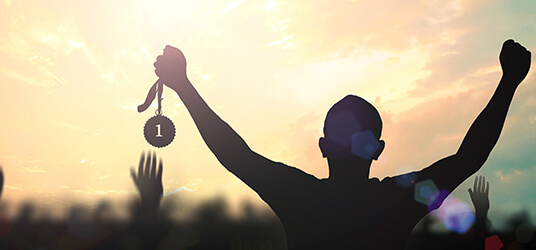 The quality and quantity of sleep are critical in the key phases of training or at the approach of major competitions: jet lag, over-training, … The Somno-Art® solution finally allows technical staff to access easily to the collection and interpretation of sleep characteristics in any situation, on the move or at home.
Please contact us if you need more references.
La solution n'est actuellement pas disponible à la vente.
Vous êtes intéressé par la distribution de SomnoArt®, 
Contactez-nous.
Interested in Somno-Art® ?