Innovative high performance cooling vest

Equipment to maintain an optimal core temperature
The solutions developed by BodyCap allow you to characterize and quantify the thermal constraint related to activities performed in harsh environment. To help you to maintain an optimal core temperature for your activities, BodyCap offers a high-end, ultra-efficient cooling vest.
The cooling vest proposed by BodyCap is clearly the most efficient on the market (comfort, effectiveness duration, resistance to extreme temperature, …).
This high-performance cooling vest has been designed to meet the needs of people operating in extreme environments (athletes, workers, soldiers, etc.) as well as for daily use in professional or medical environments.
Thanks to its features, this cooling vest can be used to:
The solution simply consists of a vest incorporating 8 pockets: 4 at the front and 4 at the back in which are positioned ice pack specifically designed for slow and long-term diffusion. The vest weighs 530 grams empty and less than 2 kilos with the 8 ice packs. That makes it the lightest in its category. The cooling vest also incorporates 4 elastic straps allowing it to be perfectly adjusted to the morphology of each person and improve comfort through efficient back and lumbar support. The solution exists in 2 versions; a Sport version and a fireproof version (Industry reference), intended for industrial uses and falling into the Personal Protective Equipment category.
The cooling vest, in its Sport or Industry version, is:
A "Comfort" version, declination of the Sport reference, is also available. This one is lighter and shorter; the vest stops below the bust to allow more freedom of movement. It can be fitted with 5 ice packs (2 at the front, 2 larges one at the back and 1 on the neck).
Lightness: 1.9 Kg
Comfort: Do not constrain movements
Ergonomics: Adjustment possible thanks to 2 elastic straps
Cooling efficiency: Constant cooling effect – no thermal shock or risk of burns
Autonomy: Up to 2 hours in extreme environment (> 50 ° C)
Size available for Sport reference:
S / M / L / XL / XXL / 3XL
Size available for Industry reference:
S / M / L / XL / XXL / 3XL / 4 XL / 5XL / 6XL
Ice pack: 15cm x 15cm – 8 units per vest – Reusable up to 60 times
Specificity of the Industry vest: Fireproof (Bodyguard NOMEX quality)
Size available for the Comfort reference:
S / M / L / XL / 2XL / 3XL / 4XL
Ice pack: 3 units (15cm x 15cm) – 2 units (30cm x 15cm) – Reusable up to 60 times
Cleaning: the vest is machine cleanable

Developed in close collaboration with its end-users, this cooling vest solution has been designed to combine comfort and performance requirements.
This high-performance cooling vest is a valuable ally to perform in a hot environment.
Key benefits of the solution for our customers: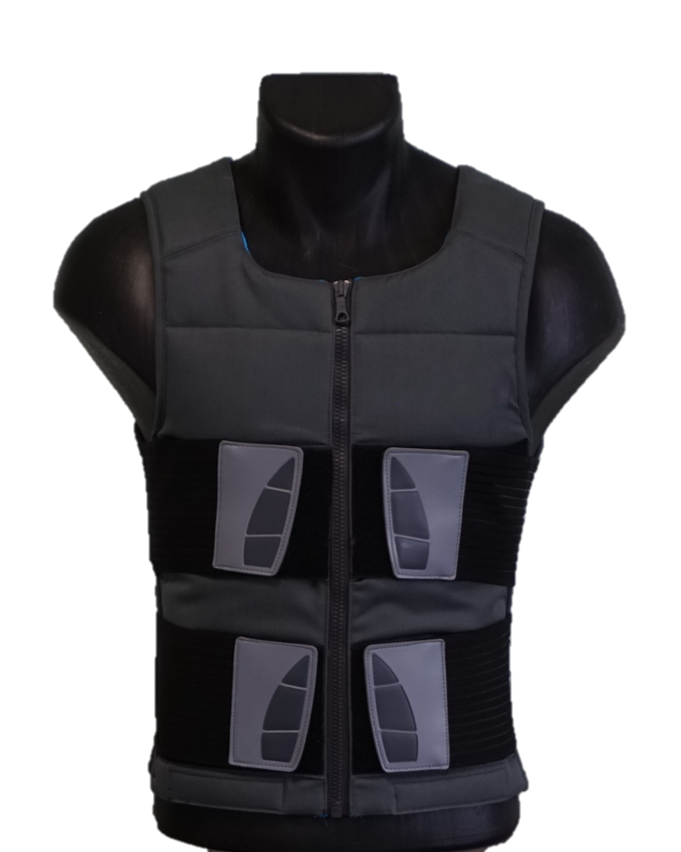 Various applications:
Sport, Industry, Military & Medical
This high-performance cooling vest meet the challenge of many people who have to perform in a hot environment.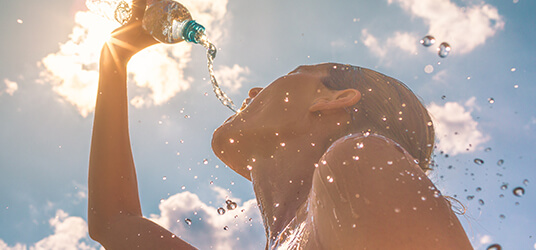 Long duration exercises performed in harsh environment induce a potential increase in core body temperature that can range from hyperthermia to heat stroke.
An adapted pre and/or post cooling protocol makes it possible to optimize physical performance and recovery in these conditions.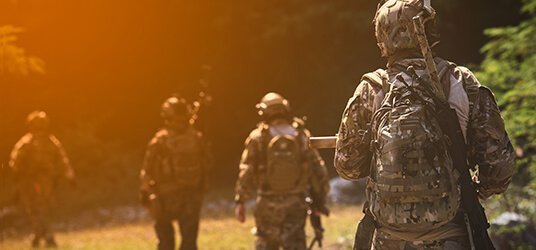 Many operations take place in areas where thermal constraints can be extreme.
The cooling vest can thus improve the comfort of soldiers, optimize their physical and cognitive performance and accelerate their recovery.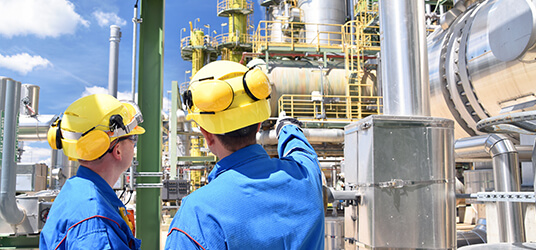 Within various professional sectors (steel, metallurgy, energy, construction, agriculture, …) many workers have to deal with significant thermal stress.
The cooling vest provides them with comfort and improves vigilance and safety at work.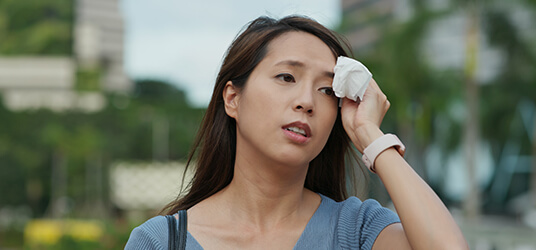 Perfectly adapted to patients with Multiple Sclerosis, the cooling vest helps them to maintain a physical activity; fighting against the Uhthoff phenomenon, and thus to improve quality of life and to help fight fatigue.
Please contact us if you need more references
Interested in the Cooling vest?