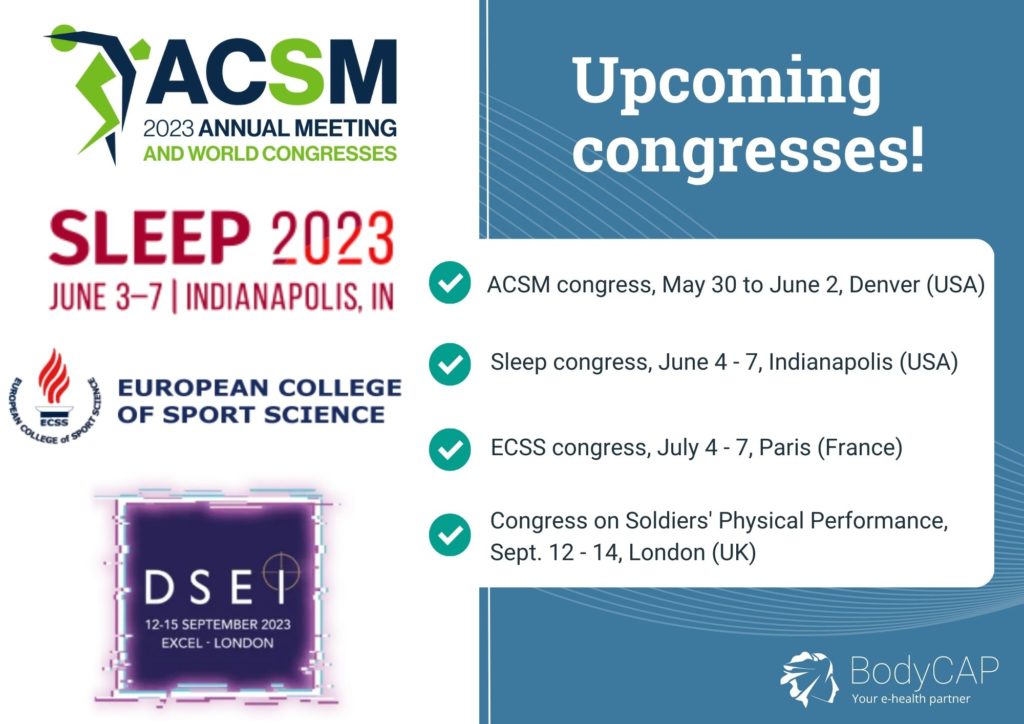 After the ASCS congress last February, organized by the Sleep Research Society, the BodyCAP team is waiting for you at upcoming congresses:
📍 The American College of Sports Medicine congress, on May 30 to June 2 in Denver (USA),
📍 The Sleep congress, by the Sleep Research Society, on June 4 – 7 in Indianapolis (USA),
📍 The European College of Sport Science (ECSS) congress, on July 4 – 7 in Paris (France),
📍 The International Congress on Soldiers' Physical Performance by DSEI, on 12 – 14 September 2023 in London (UK).

If you are looking for a core body temperature monitoring system for your future research projects… Come and meet our team for an introduction to our eCelsius Performance 💊🌡️ system!

💬 Let us know if you will be part of it!